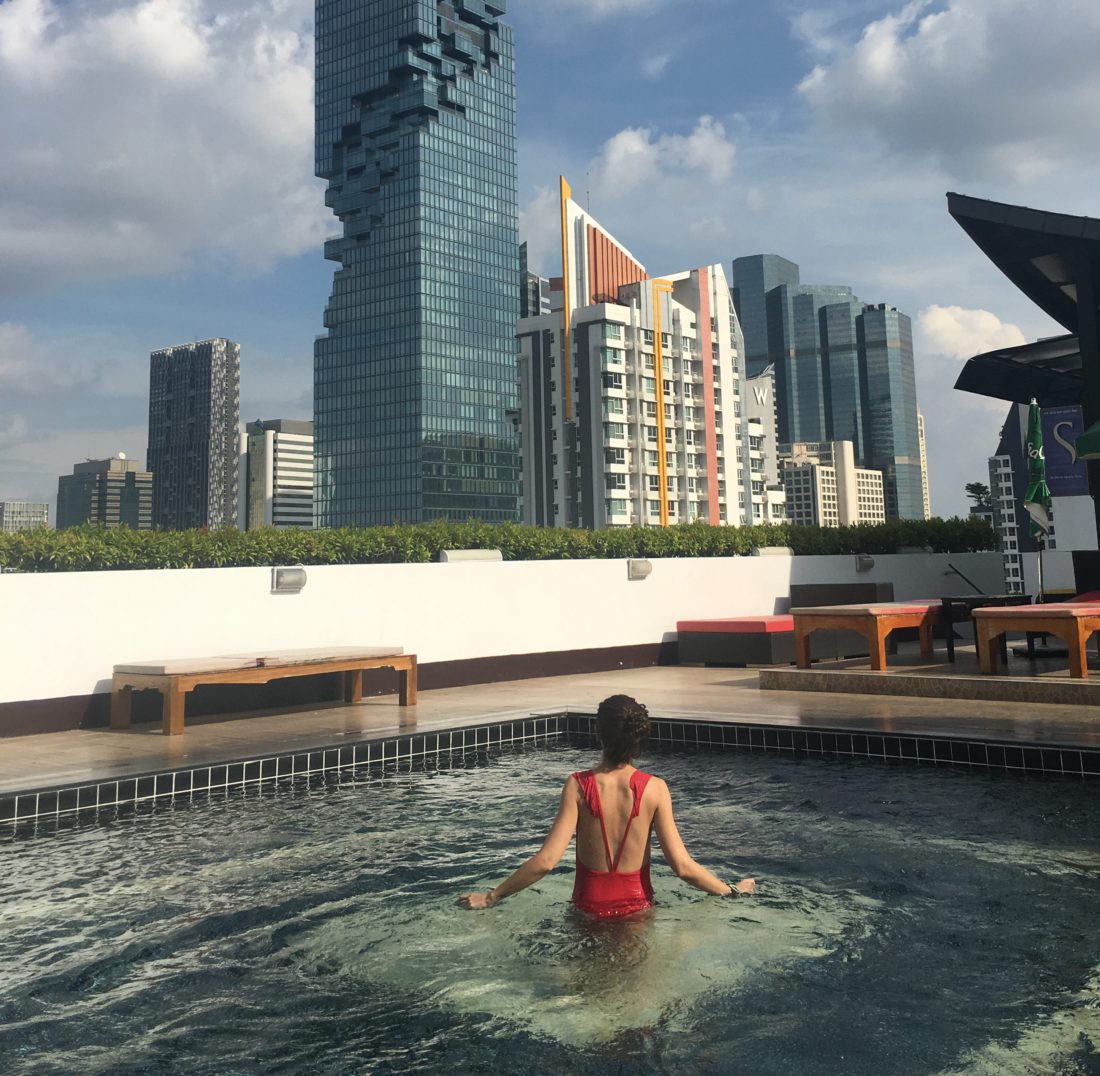 Finally I fly to Bangkok, I don´t know why but Thailand has been always in my mind as Top 10!!!
Just in less than 17 hours I packed and took the flight, stopover in Doha and Bangkok. 8 days exploring this amazing country and its food, people and culture.
You know I always travel with hand luggage. Try to pack with basic things as first aid kit, 2 bikinis, asian baggy pants (even you are going to buy more there 🙂 ), my basic white converse as you have to cover your feet in some temples and flip flops. And I always try to choose a nice dress or similar, you never know.
I choose my favourite crossed back dress with my shells raffia bag.
But don´t worry as is the souvenirs land, you are want to buy everything (as my new navy elephant I wear below).
I recommend to visit the Grand Palace, Wat Pho and Wat Arun. Wake up early as it is a crazy city, really hot and huge humidity at 9am already.
Amazing day in the Damnoen Saduak floting market, 100% recommended. It is outside Bangkok, around 100Km. You will see the local life, people trading with food.
Ask for a nice feet and thai massage, and you will be super FRESH.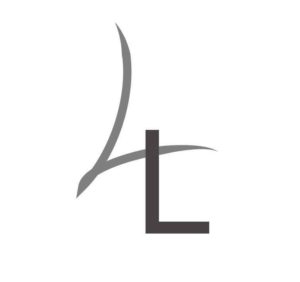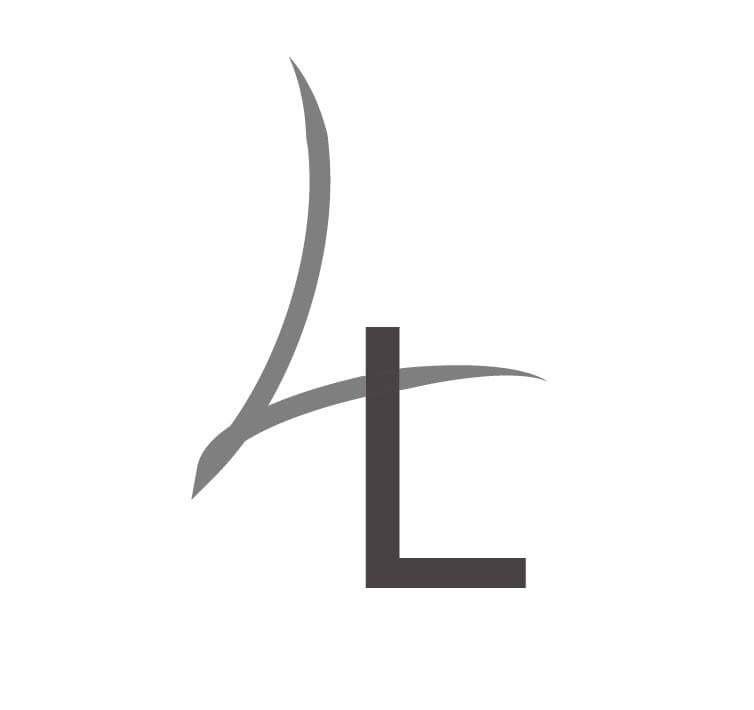 Por fin vuelo a Bangkok, siempre he tenido la ilusión de ir a Tailandia. ¡Estaba entre mis top 10!
Tomé la decisión en menos de 17 horas, hice la maleta, con parada en Doha y destino Bangkok. Durante 8 días conociendo la cultura, gente y comida de aquí.
Ya sabeis que mi maleta suele ser siempre de mano. Así que en estas locas horas antes del vuelo, tampoco me pongo nerviosa, ya que lo que se me olvidara ya podría encontrarlo allí. Pero sobre todo hacerle caso al neceser con su kit de emergencia y antimosquitos, 2 bikinis, ropa ancha y fina como los típicos pantalones asiáticos, Como siempre, mis converse puestas conmigo y unas chanclas.
Y algo más de vestir por si acaso, yo elegí mi vestido negro favorito con la espalda cruzada y el bolso de rafia.
No te comas la cabeza, ya que como he dicho encontraras allí de todo. Los souvenirs están en todos lados.
Para visitar es imprescindible The Grand Palace, Wat Pho and Wat Arun. Recordar que es una ciudad a super calurosa y húmedad, incluso ya a las 9am. Cuánto antes os levanteis en este día mejor.
E invertir un día, ya que está a las afueras de Bangkok el Damnoen Saduak floting market, 100% recomendable. Sólo por ver la cultura de como la gente mercadea con la comida en sus barcos flotantes con otros.
¡No olvideis un buen masaje thai antes de iros de la ciudad!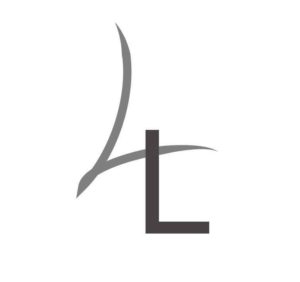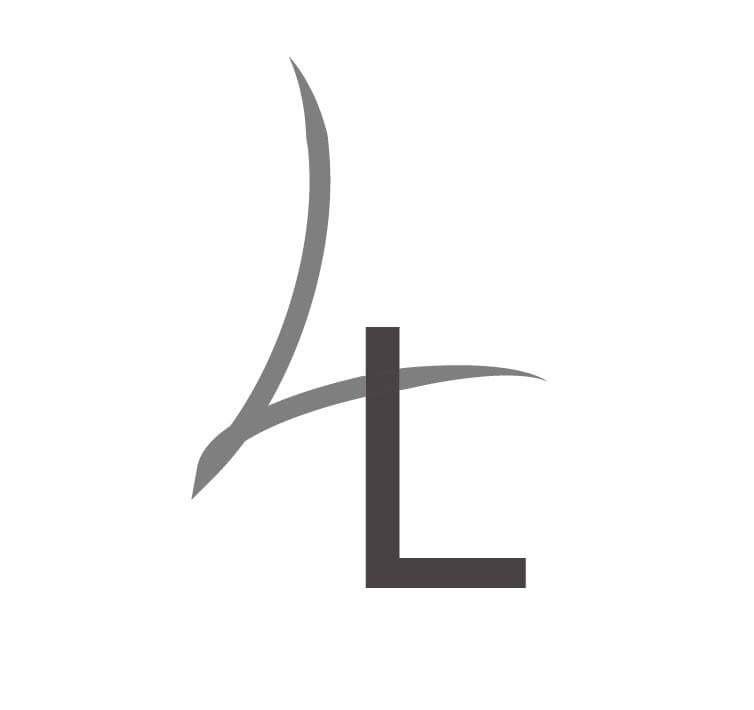 Grand Palace and Wat Phra Kaew.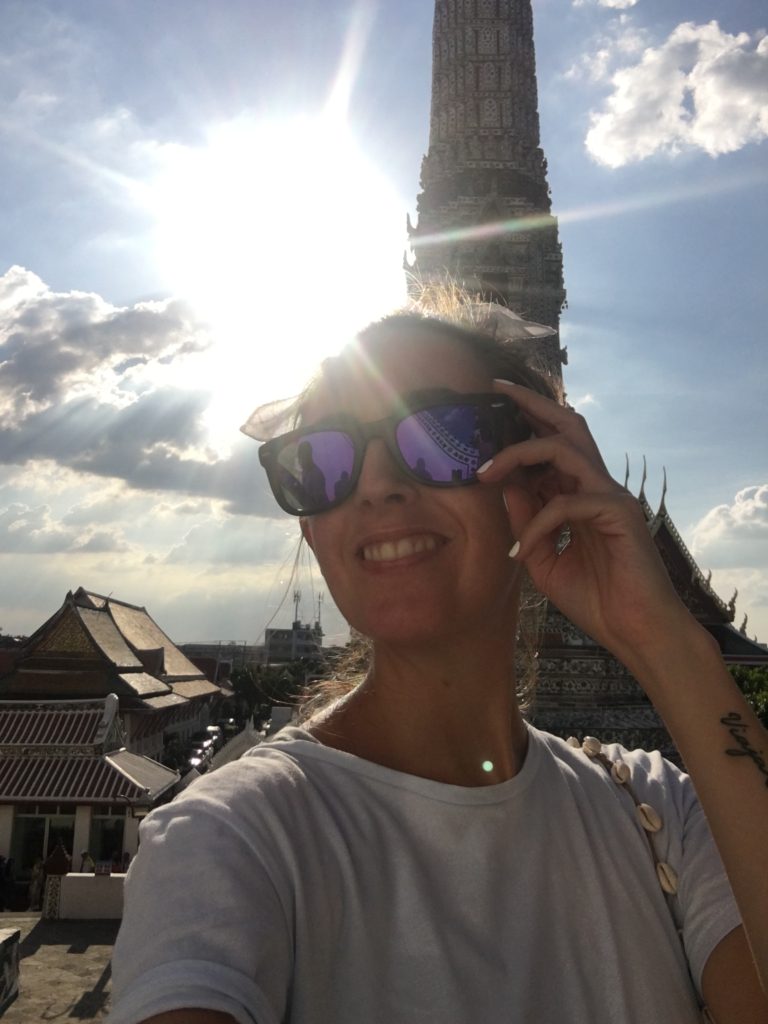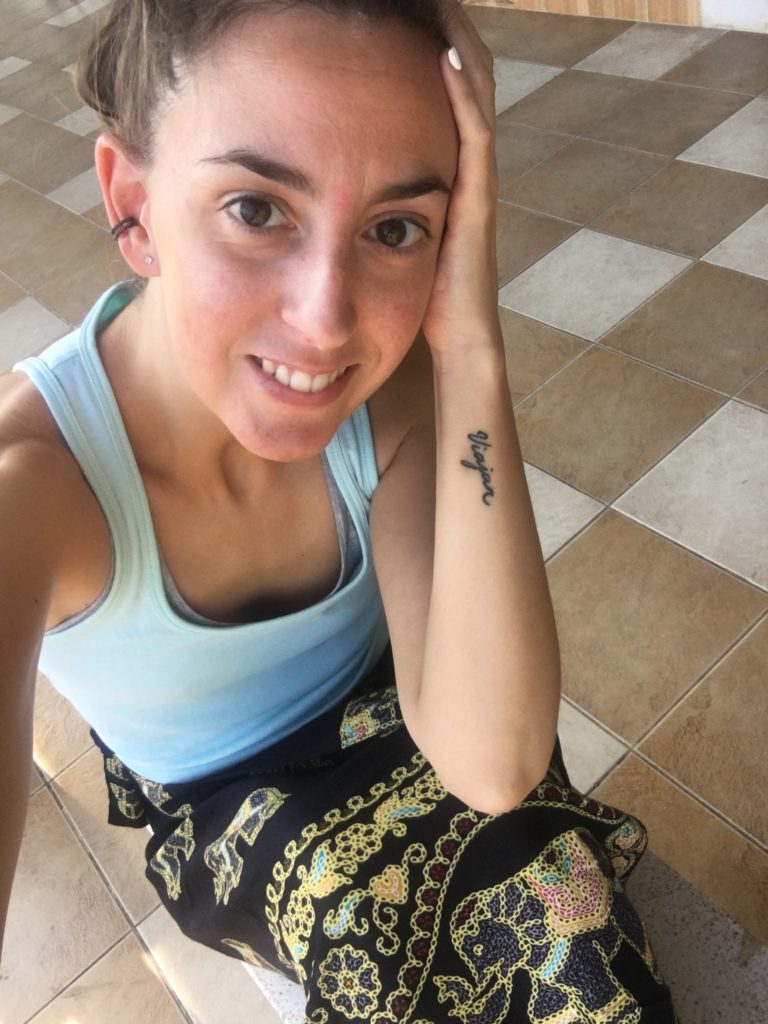 Floating Market under 34º at 10 am…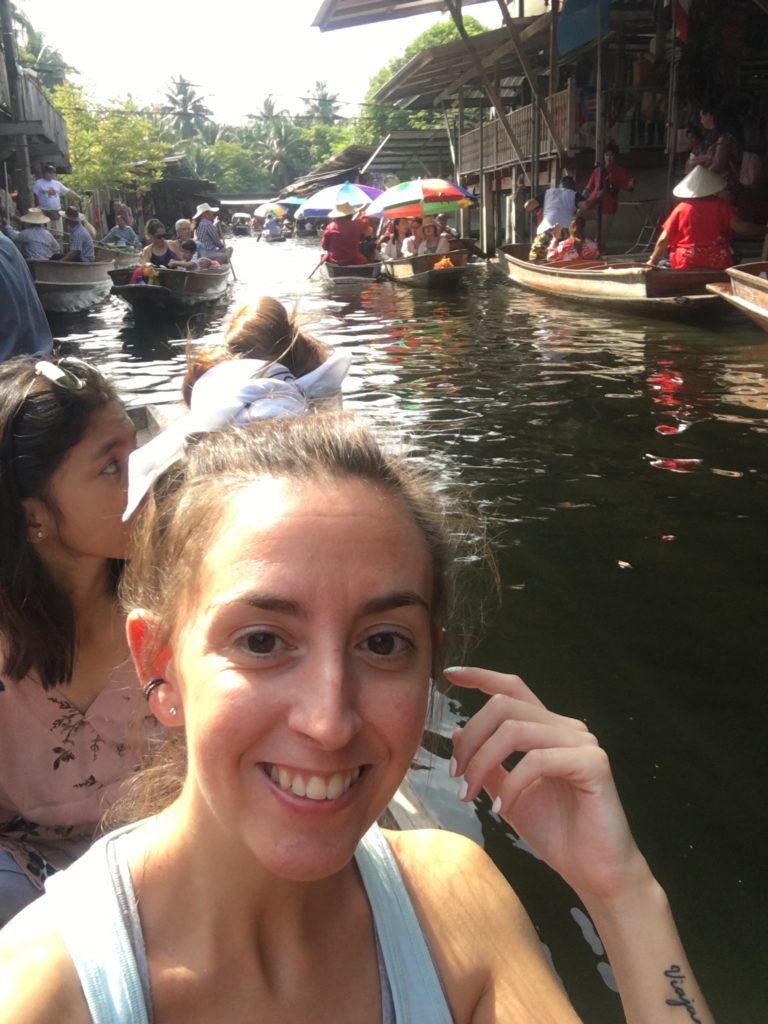 Here in Thailand, this fruit is called Rambutan.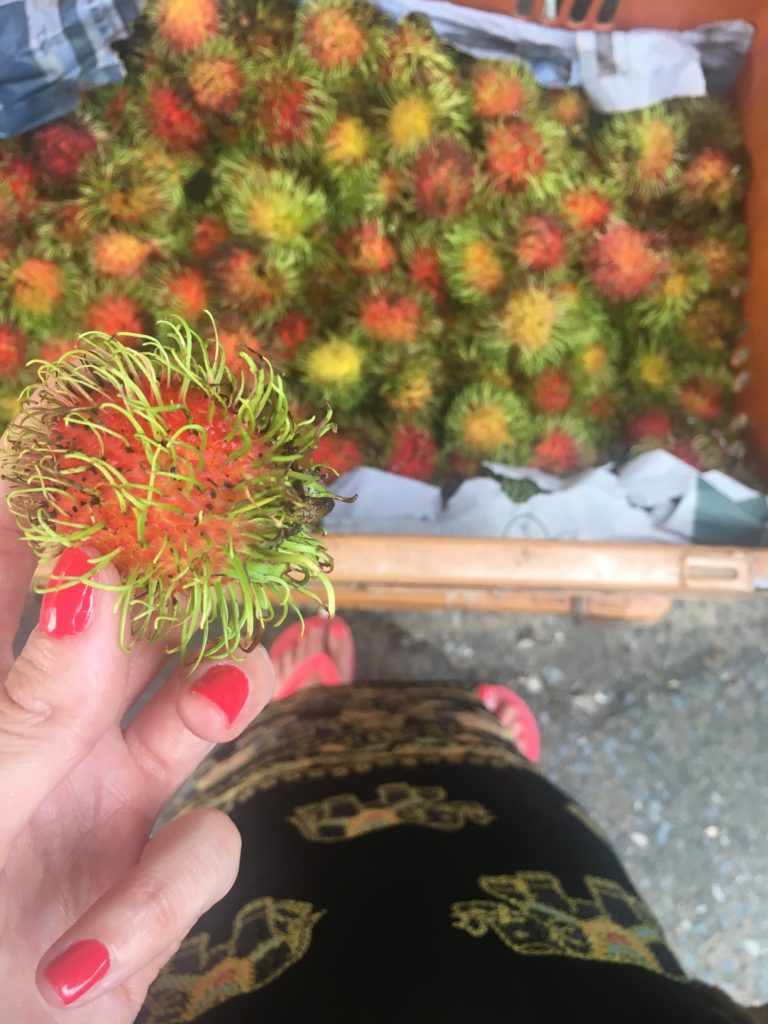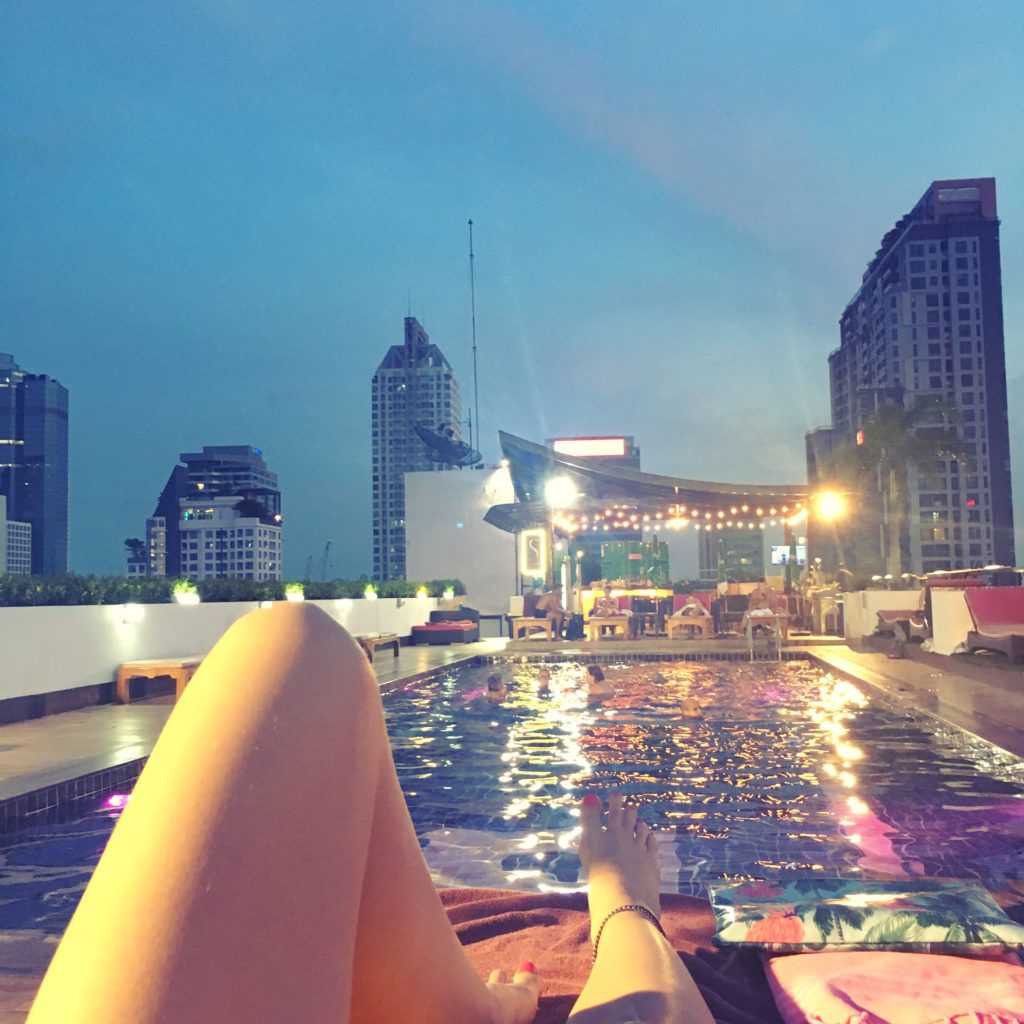 You must take a Tuk Tuk, and bargain the price. It is super funny.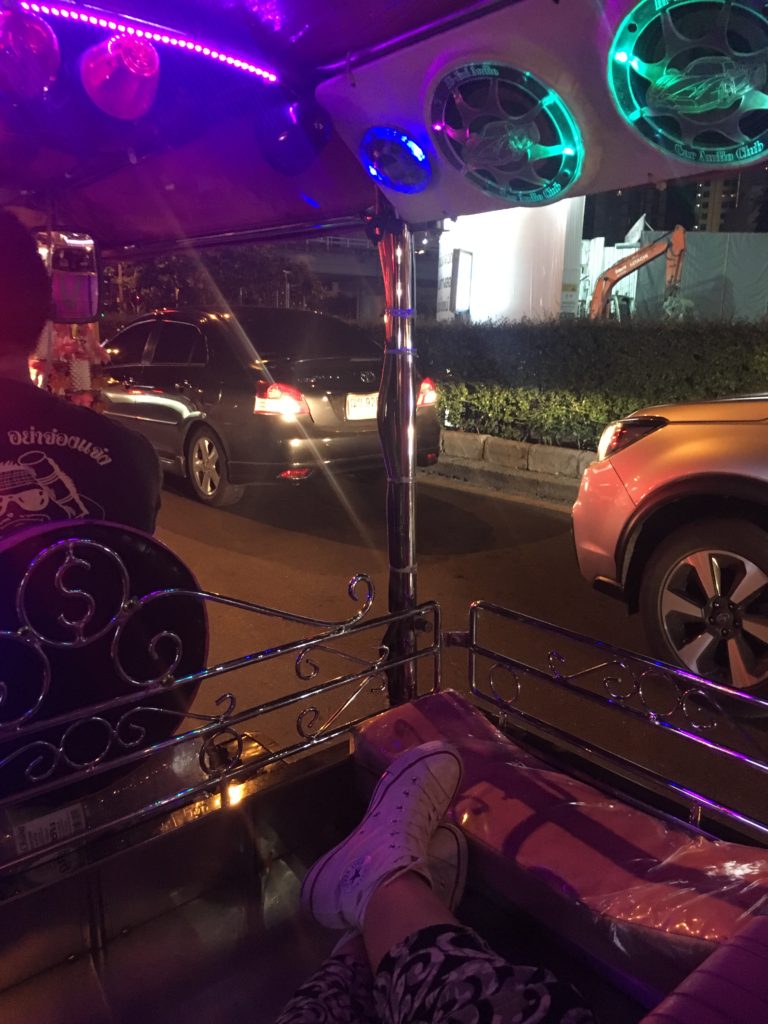 Some of the times, for hygienic and keep places clean they ask you remove your shoes. No problem at all, as it is an amazing feeling for me, I feel free.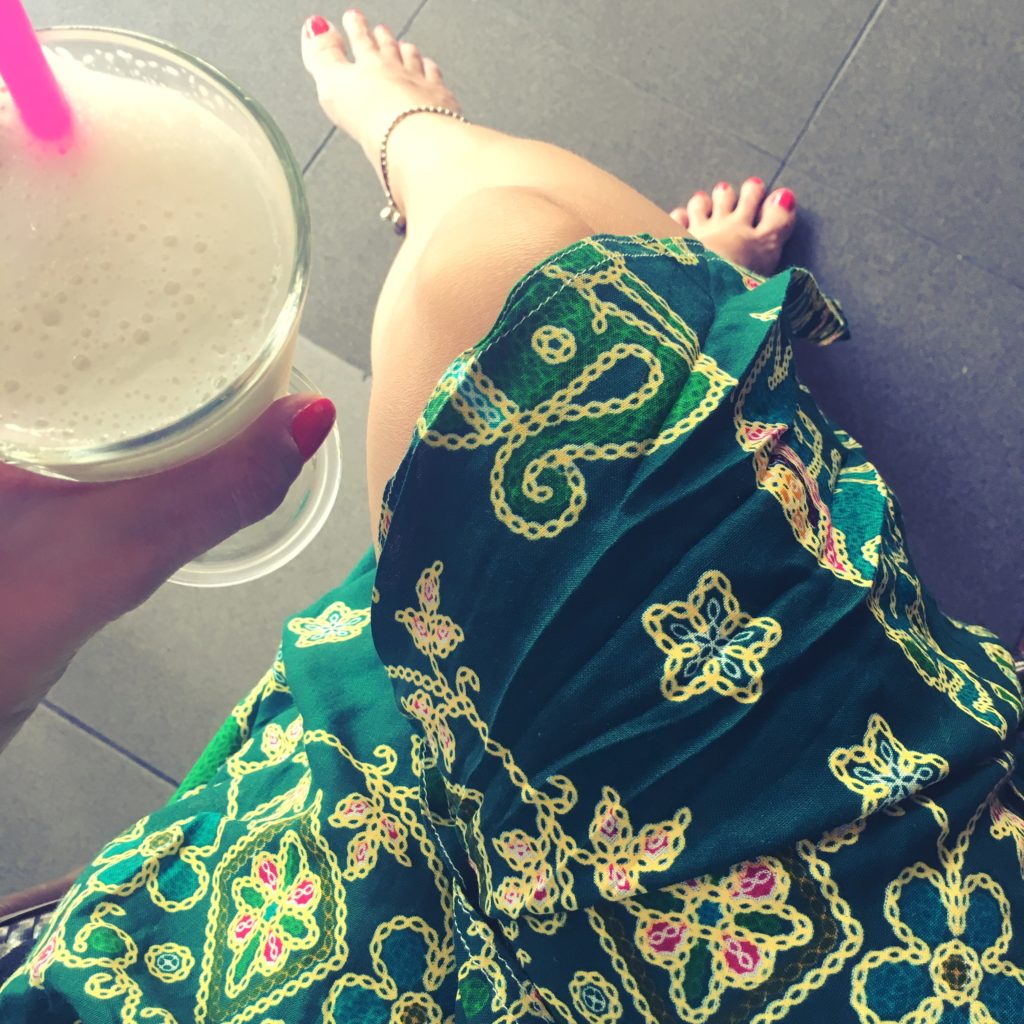 Let´s get now to the South of Thailand, Krabi, keep going with my trip!!!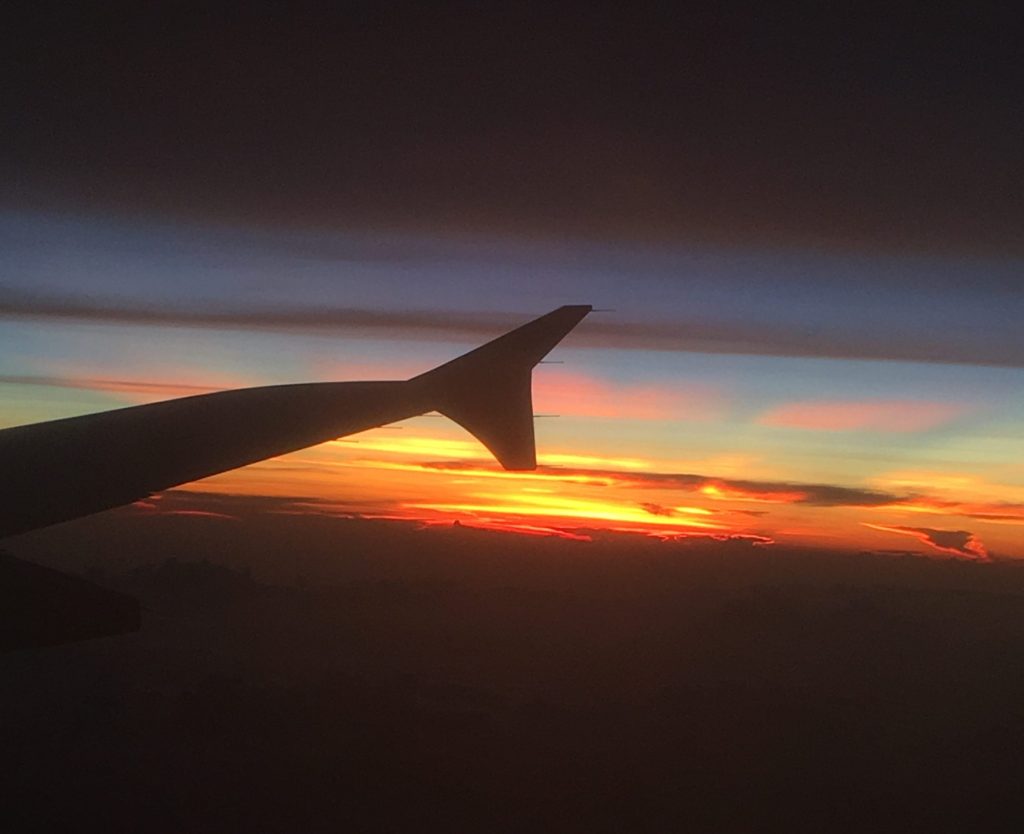 Navy and Green elephant long skirt, local handmade.
Shells raffia bag from Gala Black.
Jewellery from Astrid & Miyu.