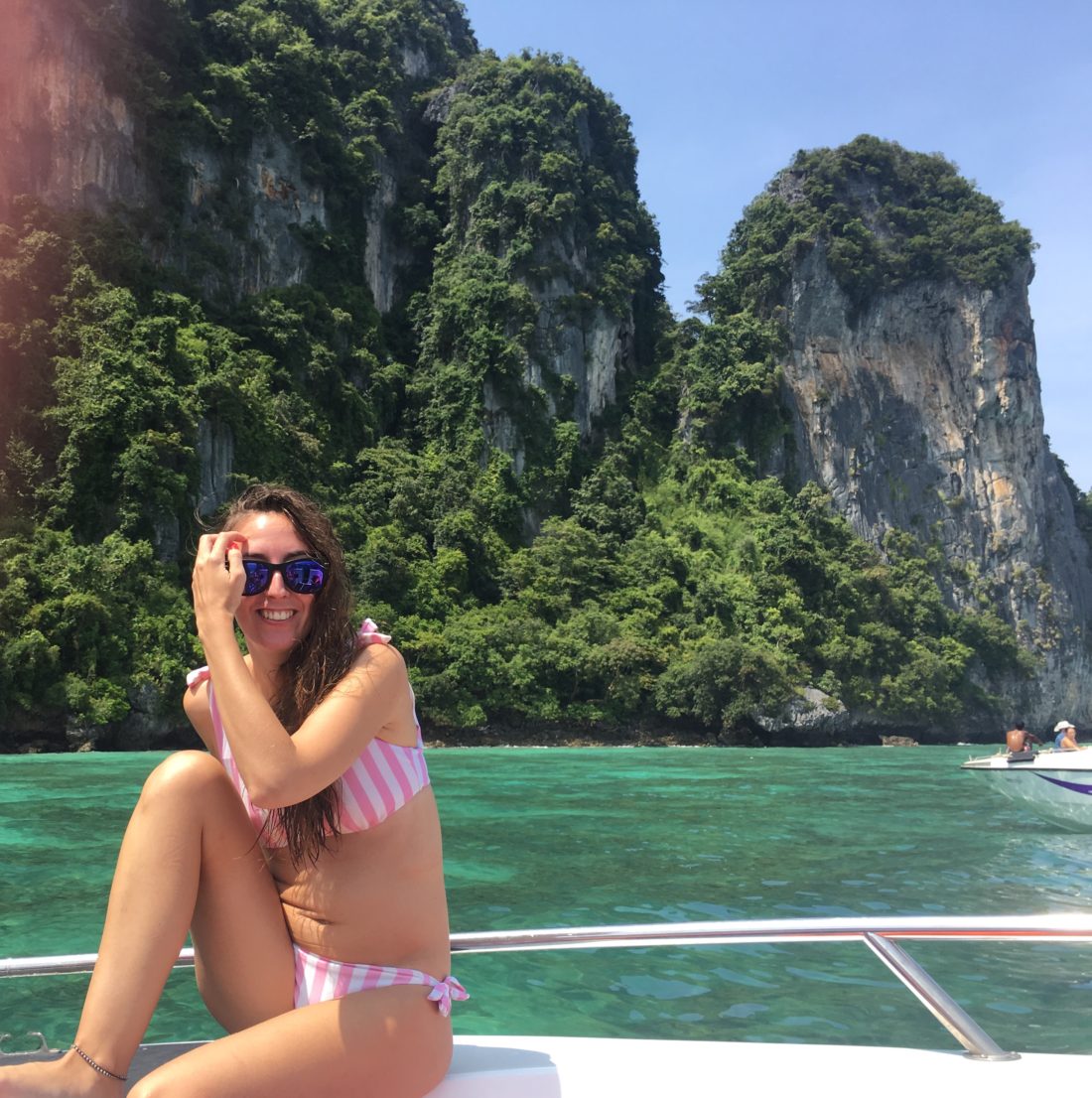 # 28 – Krabi & Phi Phi Islands
October, the last month of the monsoon, and in the south of Thailand (as Krabi) is more changeable.
One of my dream comes true, I am in Krabi. Just 50min to Phi Phi Islands, the best mother nature view if it is sunny, as it is today. MY LUCKY DAY!!!
Krabi, it is a good stopover to visit this wonderful place in the world. And for coconut cosmetics, I get crazy about it… as you know cosmetics are one of my weakness.
Phi Phi Islands, between Phuket and Krabi, in the middle of the Andaman Sea and South of Thailand.
Just switch into MODE OFF. And enjoy one of the best views in the world, the best green and clear waters, perfect for snorkeling. Priceless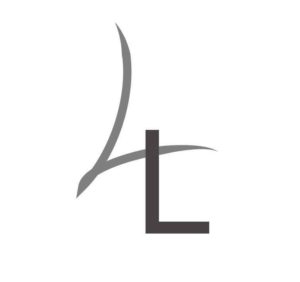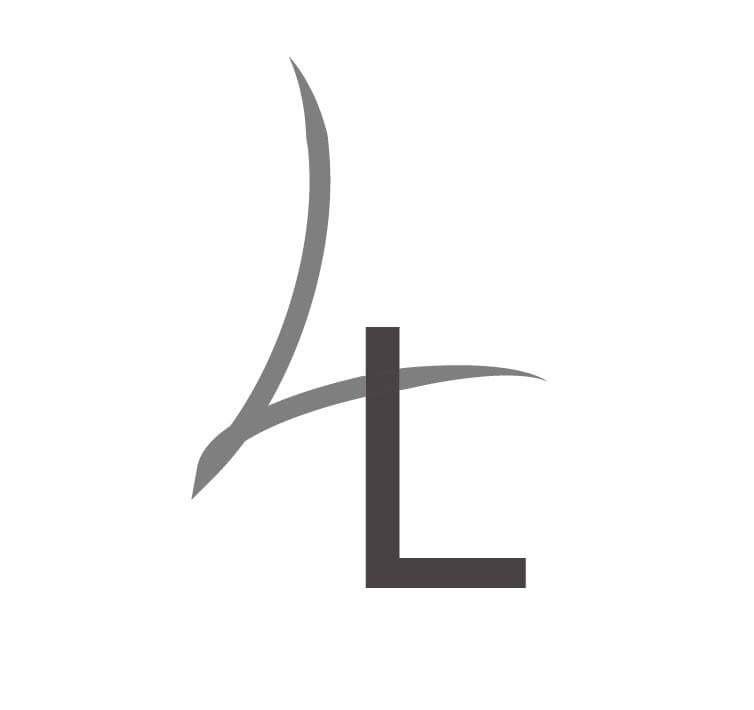 Octubre es el último mes de los monzones en el sur de Asia (como Krabi), y donde más variable puede ser.
Pero aquí estoy para ver uno de mis sueños top, ver las islas de Phi Phi. La verdad es que tuve muchíima suerte con sol todos los días.
Krabi es un buen sitio intermedio para visitar estas islas, en tan solo 50 min estas allí. Es un buen sitio si te encantan los souvenirs y los cosméticos de coco natural, yo me vuelvo loca, con lo que me encantan!
Las islas de Phi Phi están en el mar de Andamán, entre Phuket y Krabi, al sur de Tailandia.
Recomiendo encender el modo OFF y aprovechar las vistas, no tienen precio. Ese color verde profundo y aguas claras para hacer snorkeling hace el momento de ensueño.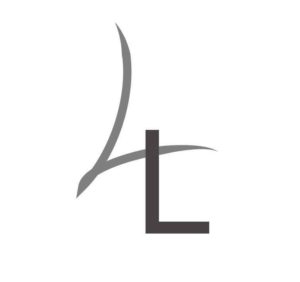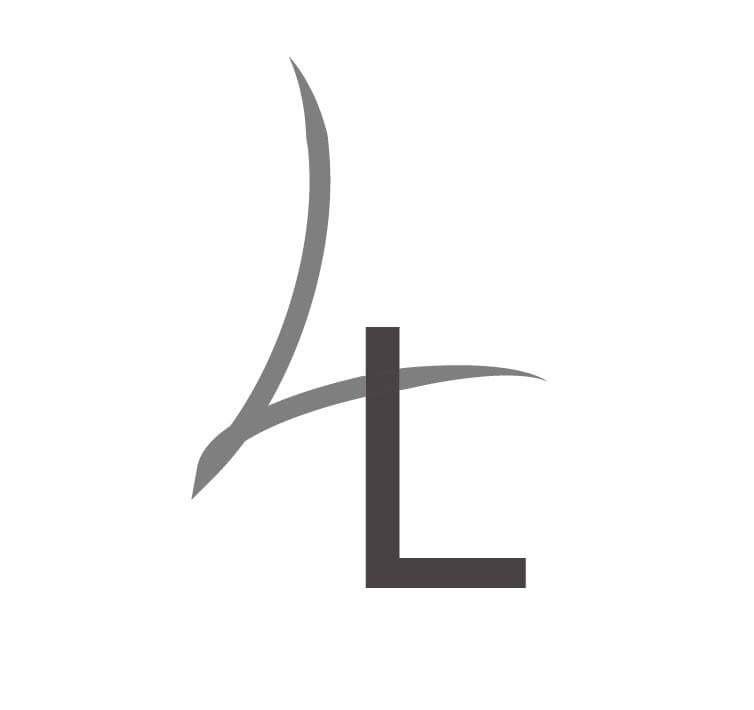 My top drink in the afternoon, as fresh vanilla milkshake. Mmmmm yummy.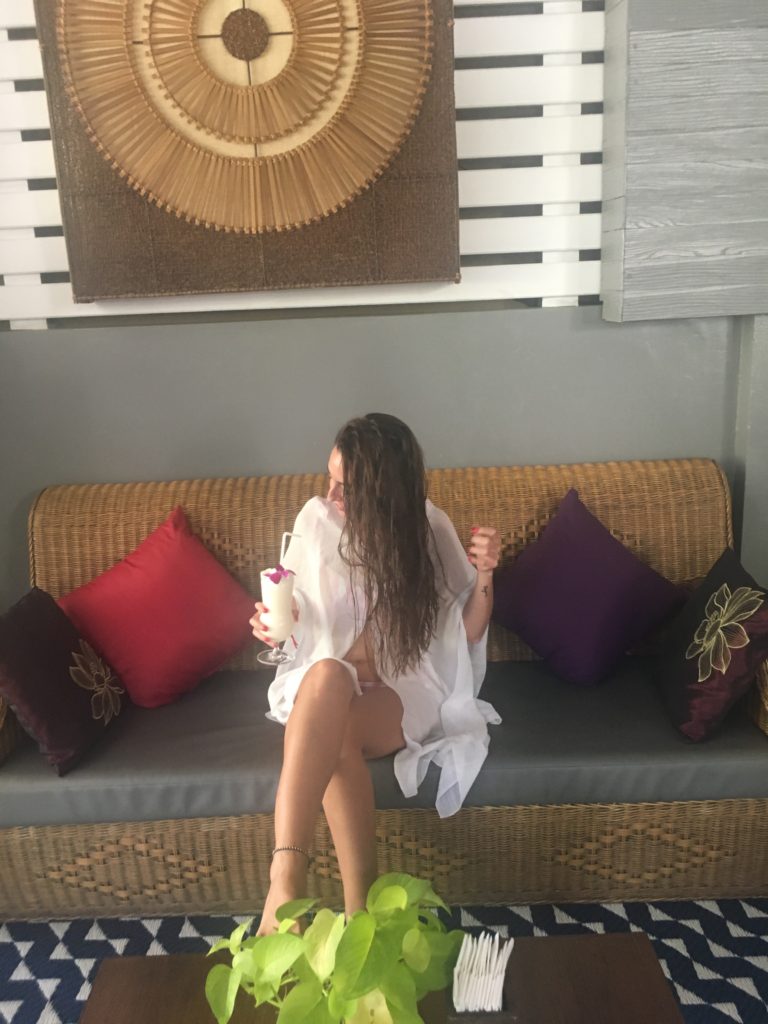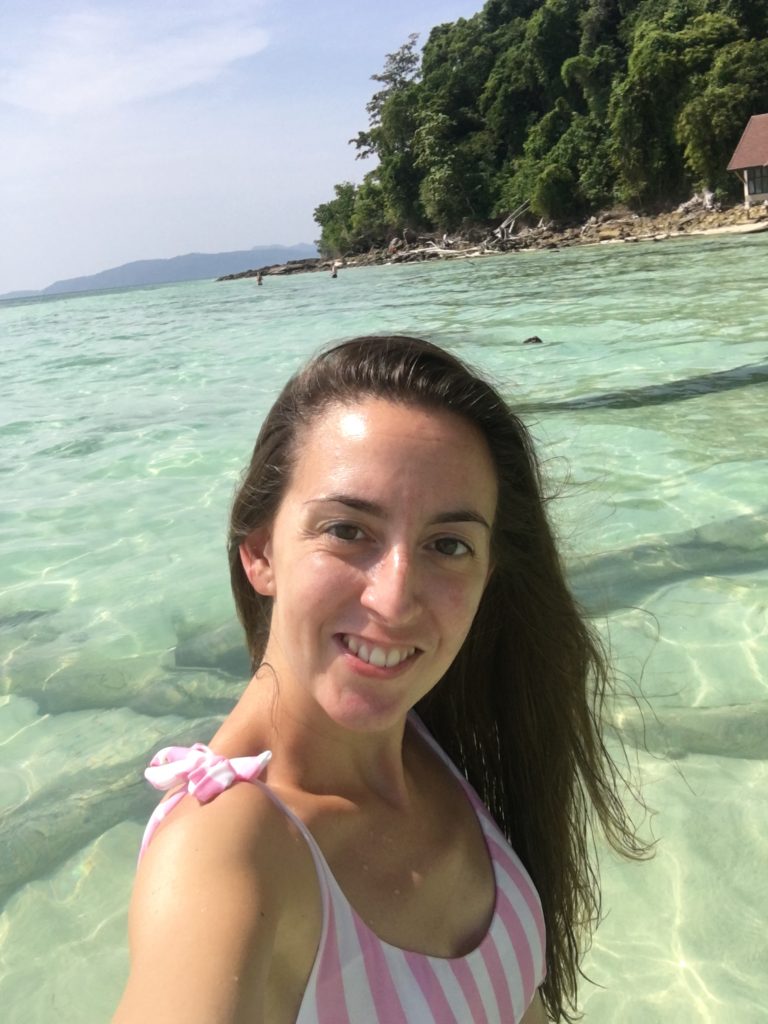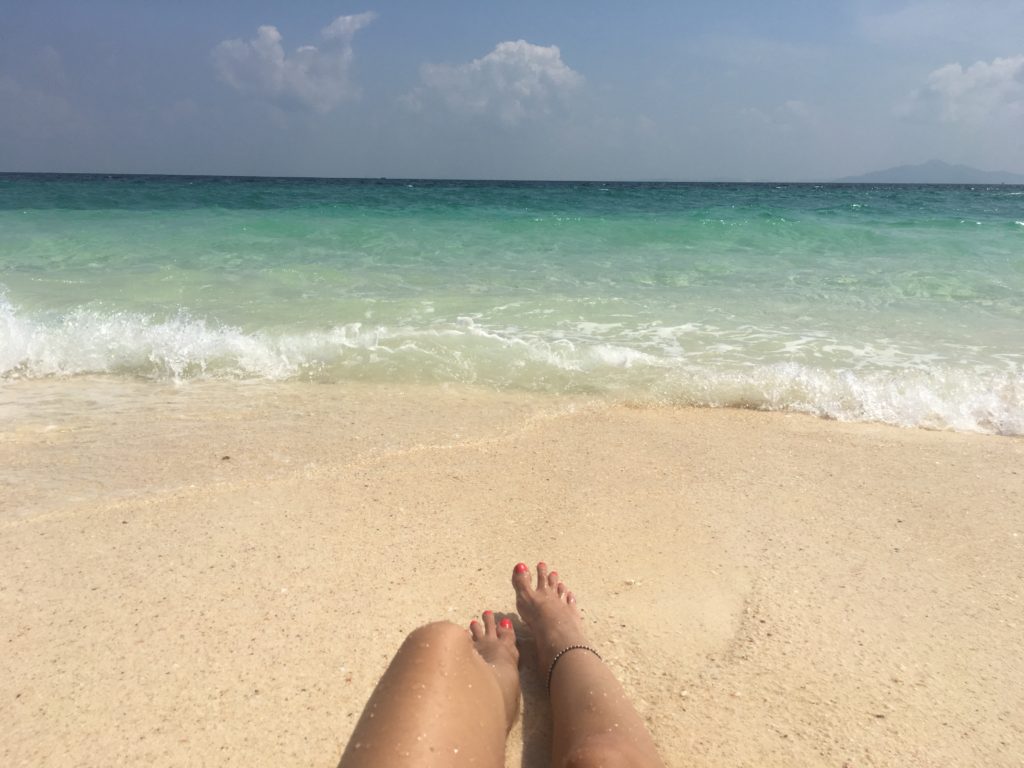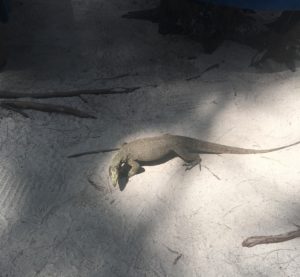 A metre Lizard at Bamboo Island, a beautiful
lizard spending time with us.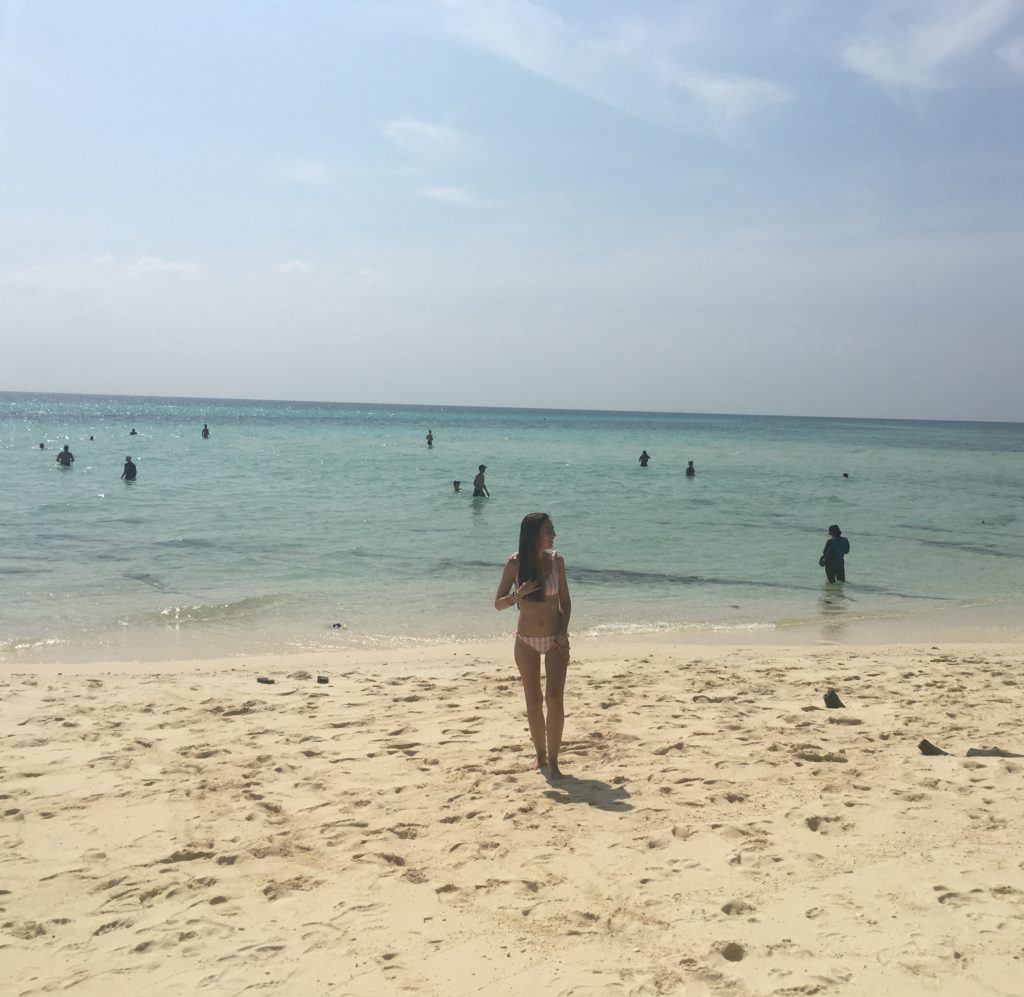 Phi Phi Island, the TOP!!! you still can see the disasters from 2004.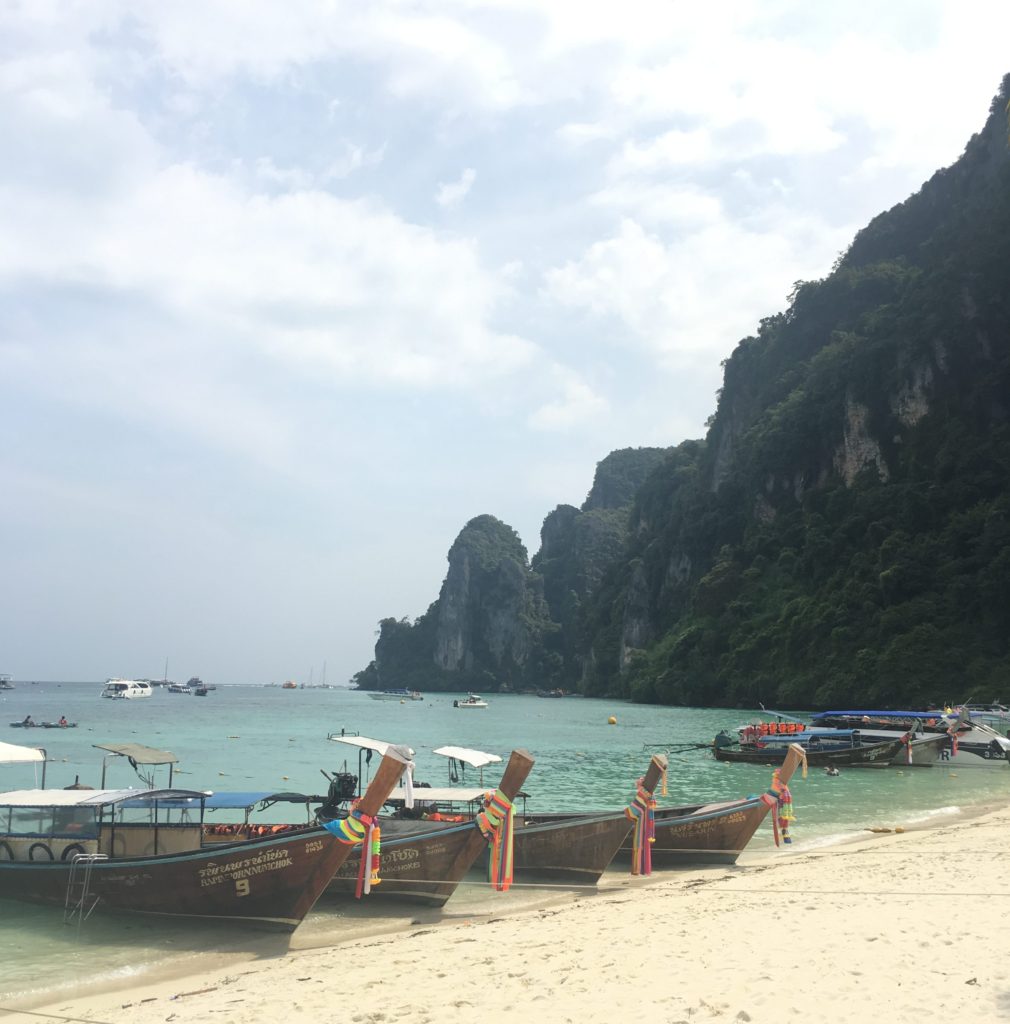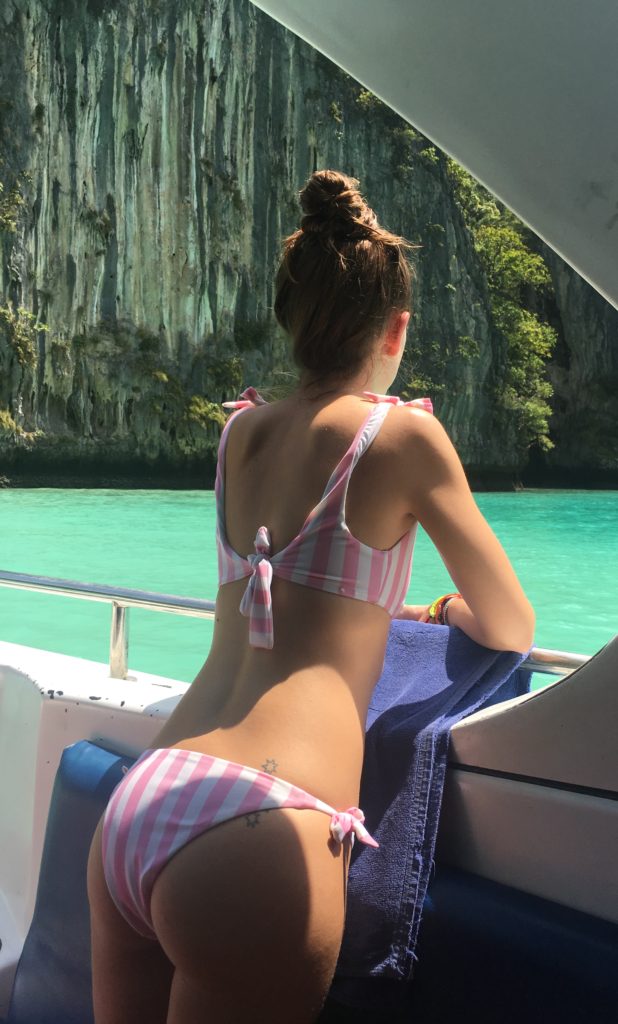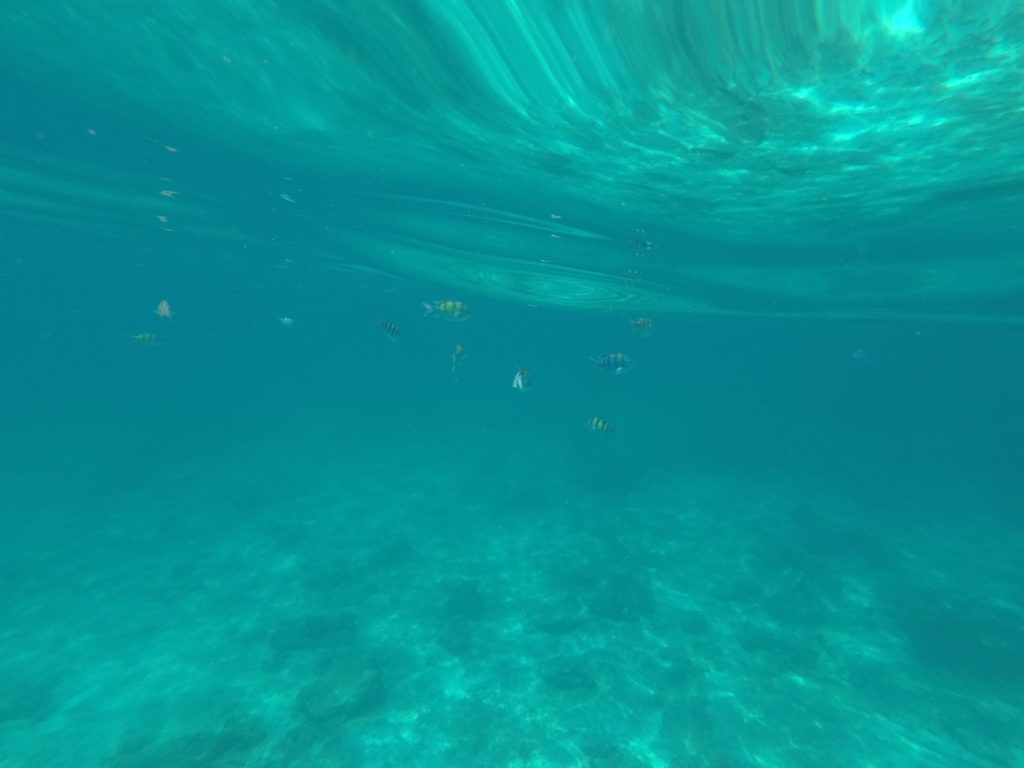 White dress from Topshop.
Coconut belt hand made in Thailand, I am obsessed with it!
Boho white dress from Thailand and coconut buttons.